Have you ever noticed your dog's feet smell like Fritos? Not everyone agrees with the label Frito feet but instead thinks their dog's feet smell more like Doritos, popcorn, cheese, or corn chips in general.
Frito feet is a real thing.
If you've never smelled your dog's feet, do it. Seriously.
Are Frito Feet Normal
The faint aroma of Fritos or corn chips emitted from your dog's paws is no cause for immediate concern.
It's entirely normal for dogs and humans to have a small amount of yeast and bacteria on our bodies.
Some owners find it endearing, and others assume it's natural and how the dog's feet are supposed to smell.
As long as the smell is mild, there is no need to worry.
What Causes Frito Feet?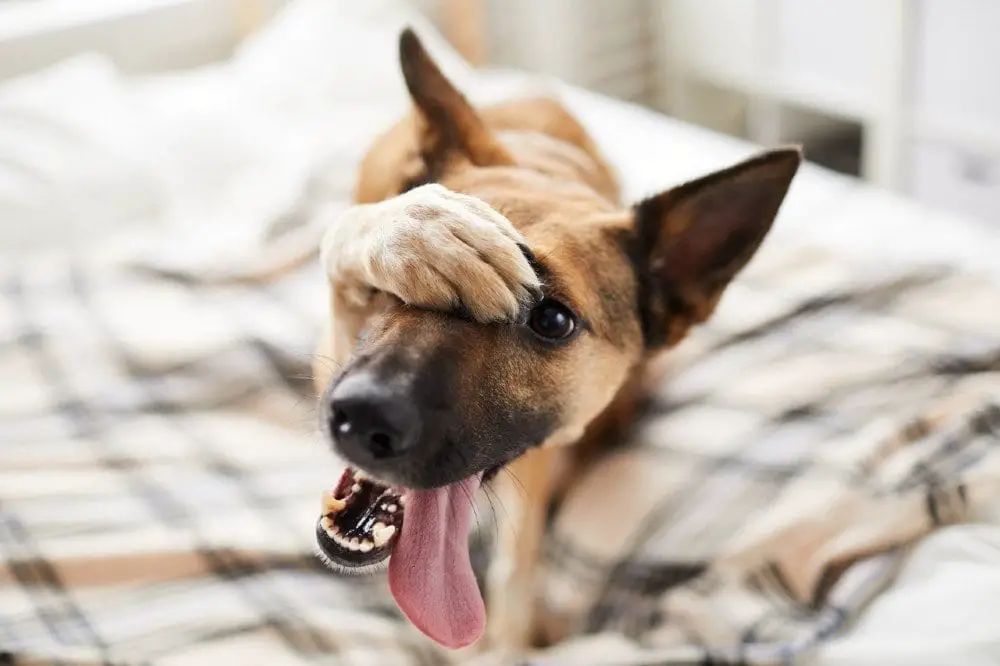 Dog's internally cool themselves, or sweat, through panting and from the pads on their feet.
The pads on your dog's feet are surrounded by fur, which can create a warm and wet environment that is perfect for retaining bacteria.
When your dog's feet become wet from water, rain, or from licking, the fur in between their pads is moist, and the nooks and crannies of their paws are where bacteria thrives and multiplies.
Simply stated, yeast bacteria cause Frito feet.
More specifically, the yeast bacteria is called Pseudomonas and Proteus.
Pseudomonas bacteria overgrowth produces proteus bacteria, which is what generates the corn like odor.
Frito Feet Allergies and Yeast Treatments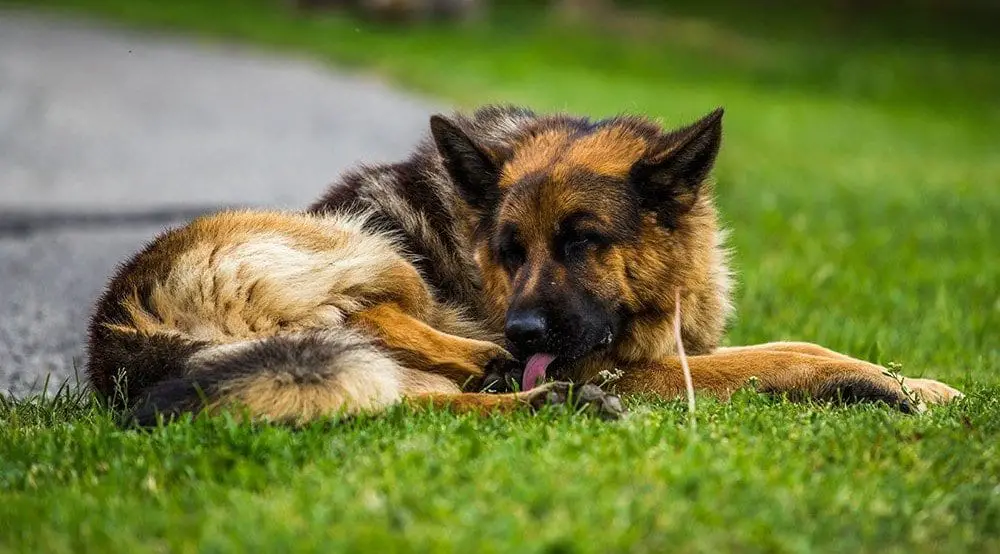 If the corn chip odor coming from your dog's feet is overpowering, your dog likely has a primary allergy that is causing a secondary yeast infection.
Take a look at your dog's pads. If they are red and inflamed, your dog has likely been licking them to try and ease the discomfort.
Yeast grows in your dog's nail beds and in between the pads of your dog's feet.
You will want to try to find the source of the allergy-triggering the yeast but first, let's get your dog some relief as quickly as possible.
You need to remove the yeast bacteria daily, or several times throughout the day, by submerging your dog's feet in an anti-fungal solution to keep your dog's paws clean and reduce itching.
Do not rinse your dog's paws afterward. Pat dry.
Trim or shave the excess hair around and in between your dog's pads the best that you can.
Medium to large breed owners may need to get creative when it comes to submerging feet. A large container, or multiple containers, will be required to soak your dog's paws.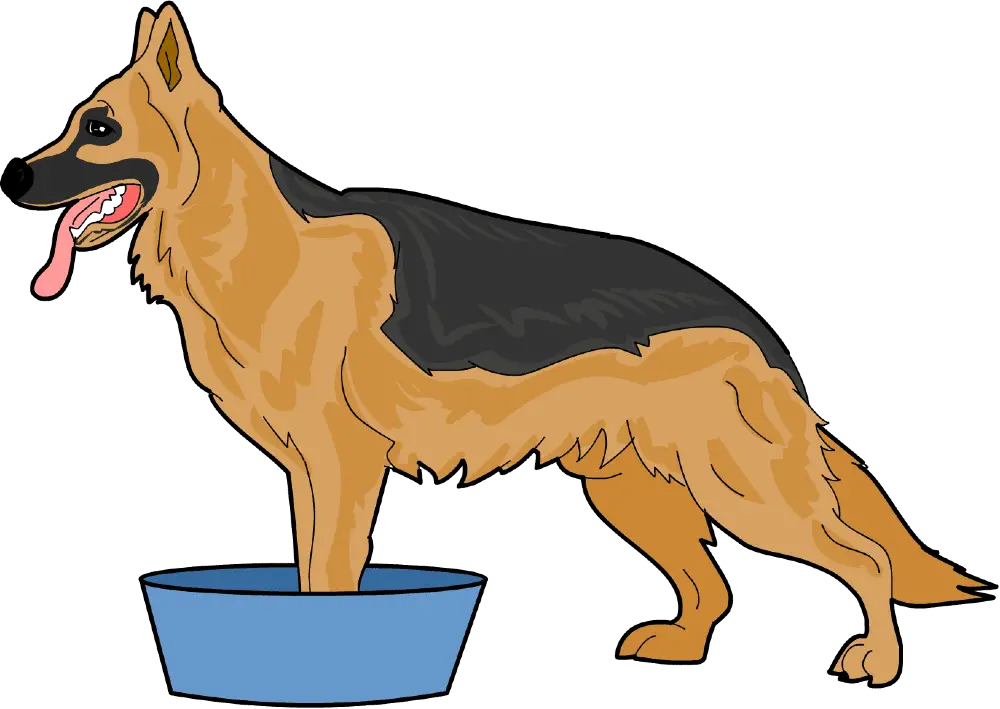 A plastic sweater container works or cheap oil pans or dish containers from the dollar store to soak front and back feet separately.
Green Tea Paw Soak Recipe
½ cup green tea
2 tablespoons Bragg's Apple Cider Vinegar
20 drops Lavander Essential Oil
Add warm water to cover your dog's feet
Try to soak for at least 5-minutes
Pat and air dry
Vinegar Paw Soak Recipe
1 cup white distilled vinegar
10 drops Lavander Essential Oil
10 drops Peppermint Essential Oil
1-gallon warm water
Try to soak for at least 5-minutes
Pat and air dry
*1 cup of lemon juice can be substituted for the vinegar, but lemon juice may lighten dark fur. Only use on light-colored dogs or white breeds.*
The above ingredients have natural antioxidant and anti-fungal properties that will attack the yeast and bacteria on your dog's paws.
Both of the above recipes can be used in a spray bottle to spot treat your dog's paws throughout the day.
Be sure your dog is free of cuts, abrasions, or open wounds before applying vinegar externally as it will sting.
Use a spray bottle with water and half apple cider vinegar and hit your dog's bedding lightly once per or every other day.
If your dog's Frito Feet yeast odor is coming from other areas of their body, such as groin, neck, or armpits, bathing frequently is recommended to get the bacteria and discomfort under control.
Look for medicated shampoos that contain the ingredient chlorhexidine. Chlorhexidine may dry out your dog's coat, so a conditioner may be needed.
At the end of your dog's bath, use the Vinegar recipe above or just use 1 cup white distilled vinegar to a gallon of water and apply it to your dog from the neck down. Rub it in and do not rinse it off.
If you need over the counter spot treatment, again look for products with chlorhexidine.
To make these spray products go a little further, fill a spray bottle with 75% water and 25% solution, and apply generously.
Once you have your dog's discomfort under control, the next step is to figure out the allergy that is triggering the yeast overgrowth.
Food and nutrition play a role in yeast in dogs. Food either supports keeping yeast under control or it triggers a yeast overgrowth situation. Grains and carbs encourage yeast and fungus.
Go to Dog Food Advisor to check the quality of the food you are currently feeding.
*****
Commission Disclosure – Articles on German Shepherd Country are for education or entertainment purposes.  We may earn a small commission (at no extra cost to you) if you shop through links on this page. If you choose not to use them, we hope you find the information helpful!