German Shepherd Pumpkin Stencils
Fall is here, along with sweater weather, fall colors, pumpkin spice everything, and Halloween decorations.
A German Shepherd pumpkin is a perfect way to get into the Halloween spirit and make a great decoration for any german shepherd lover.
Check out these German Shepherd Pumpkin Stencils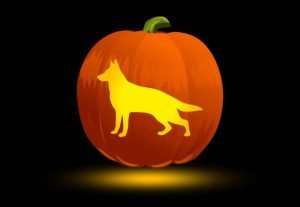 Free Download. Click Here.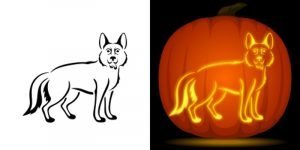 Free Download. Click Here.
Free Download. Click Here.
Free Download. Click Here.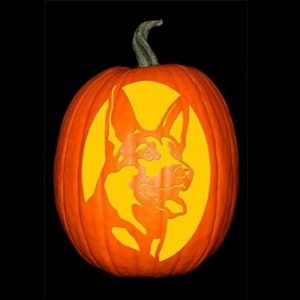 The price is $4.28. Download Here.
The price is $4.28. Download Here.
Pumpkin Carving Supplies 
Before you carve your first pumpkin, get supplies ready to make the process as easy as possible.
The most essential and obvious item needed is a pumpkin.
Choose the stencil you want to use, download it, and print it out. Enlarge or reduce the pattern using a photocopier to make your design bigger or smaller to fit your pumpkin.
Invest in Pumpkin Carving Tools. They are inexpensive and worth the money and time saved when it comes to cutting fine details.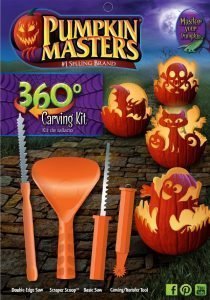 Last but not least, scissors and tape.
How to Carve Your Pumpkin
1. Cut a 45-degree angle lid at the top of your pumpkin. Make the lid big enough to fit your hand and forearm. The 45-degree angle keeps the lid from falling in as your pumpkin deteriorates with time.
*Pro Tip* Cut out a notch at the back of the lid as this makes it easy to line up when putting the lid on.
2. Hollow out your pumpkin. Scoop out the guts and scrape the flesh of the pumpkin where you will cut your design. Thinning the inside of your pumpkin will make carving easier.
3. Cut excess edges off your German Shepherd stencil and attach to your pumpkin with tape.
4. Use carving tools to carve the design using the stencil lines. Completely cut through solid lines.
Preserving Your Pumpkin
Keep your pumpkin looking good for as long as possible.
After carving your pumpkin, use your kitchen sink or a 5-gallon bucket to kill microorganisms that cause pumpkins to turn brown and dry out.
Use 1 gallon of water, two tablespoons of bleach, and one tablespoon of dish soap. Soak for 15 minutes. Rinse and let dry.
Start carving your pumpkin and have a pawtastic Halloween!
*Note* German Shepherd Country is not affiliated with any of the designs or products listed.