During the COVID-19 pandemic, people around the world were forced to work from home. Dog owners enjoyed the company of their beloved pets while they met deadlines and logged in to zoom calls.
Returning back to work has left our dogs to pass the day alone at home without us and has caused stress and anxiety for some dogs and owners.
Taking our dog to work would be a dream come true for many owners. Surprisingly, more and more large companies in the United States are allowing and welcoming dogs in the workplace.
Startup tech companies are known for lavish office perks tactics to attract younger workers but other industries are fighting back with bring-your-dog-to-work policies.
According to data, allowing dogs in the workplace is a win-win for all involved.
Companies benefit when recruiting new talent and retaining them. Employees benefit from more collaboration with co-workers, stress relief throughout the day, and an improved work-life balance.
Ready for a new career that loves your dog as much as you do? Check out the 18 companies below listed in no particular order.
1. Google
Google's dog policy is very welcoming. In fact, it's in their code of conduct: "Google's affection for our canine friends is an integral facet of our corporate culture. We like cats, but we're a dog company, so as a general rule we feel cats visiting our offices would be fairly stressed out." Sorry kitties.
2. Nestle Purina
It shouldn't be a surprise that the largest pet food company in the United States welcomes dogs in the office. It's one of the perks that has made Nestle Purina recognized as one of the Best Places to Work.
3. Ben & Jerry's
This company is so in love with their doggie coworkers, they have their own tab on the website and are called the K-9 to 5'ers!
4. PetSmart
PetSmart's corporate headquarters in Phoenix, AZ believes that a pet-friendly place is a great place to work and allows its employees to bring their pets to work every day. PetSmart provides a designated area for play and partial pet insurance coverage.
5. Ticketmaster
At Ticketmaster not only can employees bring their dogs with them to the office, they also offer pet insurance so dog parents can afford the best health care for their fur kids.
6. Zogics
The fitness equipment wholesaler has adopted a "pawternity" policy, which includes a $200 pet store gift card, one extra week of paid time off (PTO), and a lifetime supply of Zogics pet shampoo which the gym equipment company also produces in its own pet care line.
7. Amazon
The mega-company Amazon.com encourages employees to bring their dogs to work and has an on-campus dog park, doggy drinking fountains, a 17th-floor doggie deck, complimentary poop bags, and dog snacks.
They have over 7,000 registered dogs on campus who are monitored by Amazon's Woof Pack manger to ensure all Amazon doggo's are up-to-date on vaccines and are appropriate for office culture.
8. Trupanion
Pet insurance provider Trupanion lives the human-pet bond every day in their pet-friendly office. No surprise they offer their employee's pet insurance. Other perks are time off for pet bereavement and an in-house dog walker.
9. Jones Soda
Jones loves their company dogs. Why else would they make a Dogs of all Seasons calendar, featuring employee's furry friends?
10. Airbnb

Just like their two-legged owners, dogs at Airbnb are given their own "employee" badges to scan in every day and show up in the company's internal database.
11. Uber
Uber headquarters in San Francisco has dog beds scattered around to allow employee's pups to lounge. An employee perk is paid time off (PTO) that lets new dog parents train at home before bringing their pooch to the office.
12. Clif Bar & Company
This company is all about sustaining. Not just our environment, but they believe in sustaining aspiration in their employees, and allowing them to bring their dogs to work is part of that philosophy. Employee dogs are even featured on their blog once in a while.
13. Etsy
According to their blog, "The dog-friendly office policy has been in place since Etsy began in 2005, and it's one of the ways we strive to maintain a casual, creative, and inspiring work environment."
14. Zynga
This might be the most fun job you will ever have – a game developing company that allows you to bring your dog. It doesn't get much better than that.
15. Build-a-Bear Workshop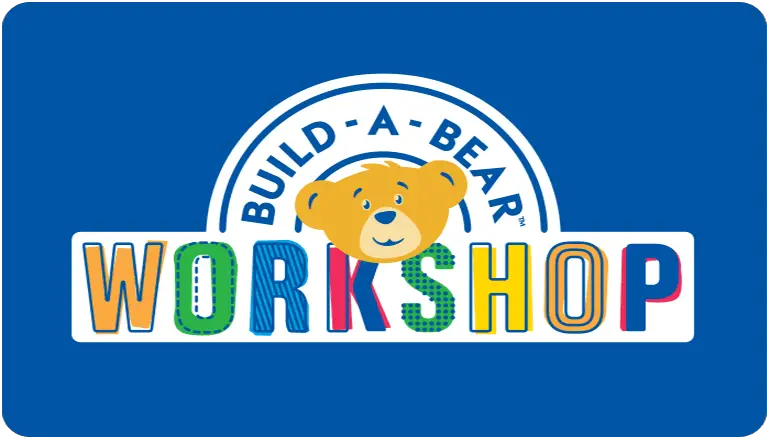 Why wouldn't a company that builds stuffed toys want their adult employees to bring their real-life stuffies to work with them? The company even has a Chief Executive dog, Milford who has his own blog.
16. Bissell Homecare Inc.
It would make sense that a company that makes cleaning products would be dog friendly. The company has a pet foundation that donates money to other nonprofit animal welfare groups. Inside its headquarters is the "Pet Spot," the company's very own doggy daycare for employee dogs!
17. Autodesk
This software design company believes that allowing employees to bring their dogs to work encourages them to take breaks during the day. So not only can you bring your dog, but they want you to take breaks? Sounds like a good company to work for.
18. Procore Technologies
The construction project management software company goes so far as to throw its office dogs happy hours — called "pawties." A Slack channel devoted to "furry-friends" keeps employees happy throughout the day with photos of pups.
h/t iheardogs.com
h/t Glassdoor.com
h/t cnbc.com