As a responsible dog owner, it is your job to keep your dog safe and happy. Purchasing a dog crate can help accomplish both.
Choosing the right size crate for your four-legged friends is an important decision. An appropriate crate will provide your dog with ample room to stand, turn around and lay down.
If you choose a crate that is too small, your dog will be cramped and will not enjoy spending time in their crate. If you select a crate that is too large, your dog may feel insecure and become nervous when left alone in it.
What size crate should you choose for a growing puppy?
In general, you want to purchase a crate that is intended for a dog the size that your puppy is right now.
However, since puppies grow quickly, and buying increasingly larger crates can become quite expensive, you may be better off choosing a crate that will expand to grow with your dog.
Many dog crates come with removable panels that allow you to section off the portion of the crate that your dog will be using at each stage of growth.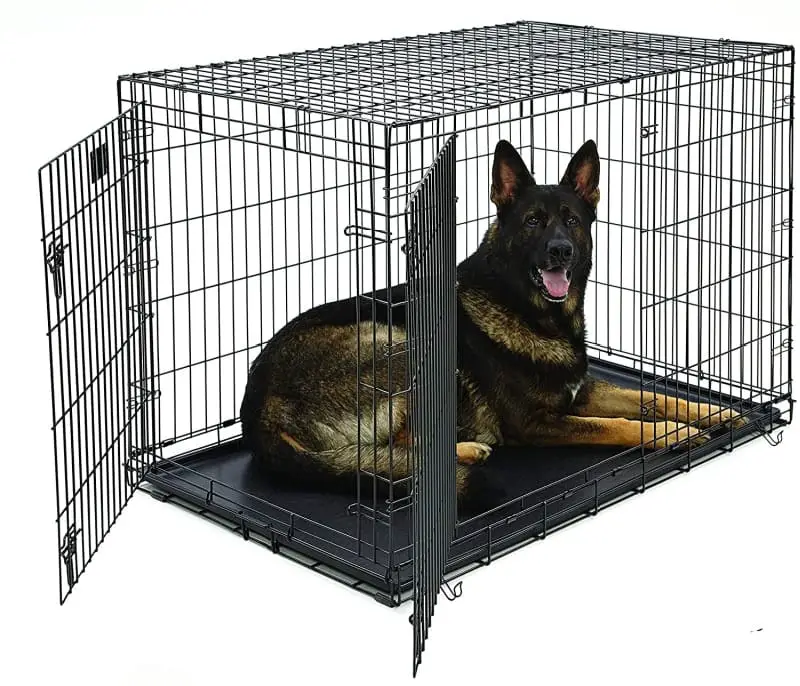 Midwest Double Door Folding Metal Crate with Divider Panel
There is more to choosing a crate for your dog than just size; there are different types as well.
Some are designed for dogs that will be traveling a lot. These crates are typically made of plastic and have relatively solid sides. They are ideal for use on an airplane and many of the smaller sized ones have a handle for easy carrying.
Some crates are made to be easily folded up and put away. Known as collapsible crates, these crates are generally made of lightweight metal and can be quite versatile.
There are also standard metal dog crates that while not easily portable, are extremely durable.
Choosing a dog crate is an important decision that ultimately can impact your dog's long-term happiness.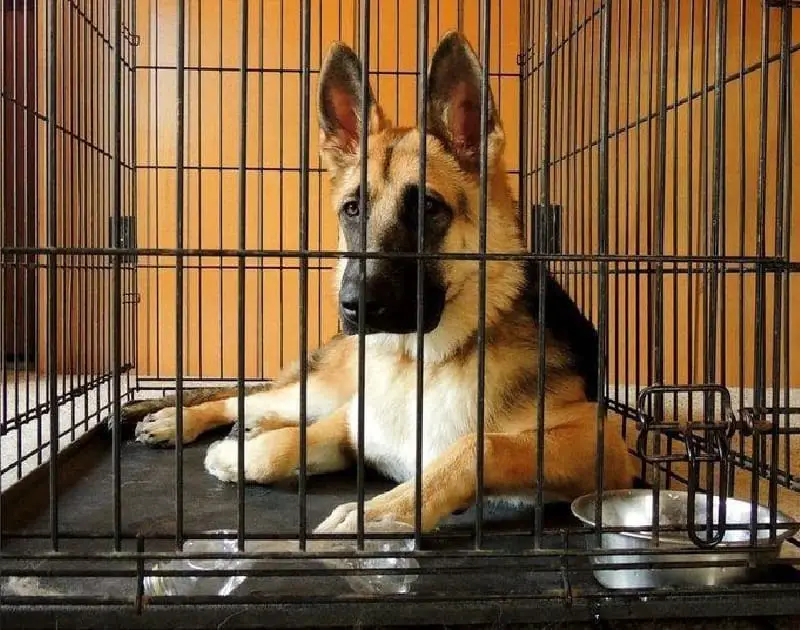 Consider your dog – are they large or small? Puppy or full-grown?
Consider your lifestyle – do you travel frequently? Do you plan on taking your dog with you when you travel?
Consider your space. Just as buying a dog is a long-term commitment, providing your dog with a space to call his own, is also a long-term commitment.
Make sure that the crate that you choose will fit into your home, and your life, as well as your furry companion, does.
*****
Commission Disclosure – Articles on German Shepherd Country are for education or entertainment purposes. We may earn a small commission (at no extra cost to you) if you shop through links on this page. If you choose not to use them, we hope you find the information helpful!