Are you thinking about adopting a German Shepherd? The reasons to adopt vary from person to person. Your local SPCA is one place to look for your future dog but German Shepherds often go quickly and background information may be limited.
Another alternative is German Shepherd Rescues. These organizations are staffed with volunteers who are dedicated to saving German Shepherds and rehoming them.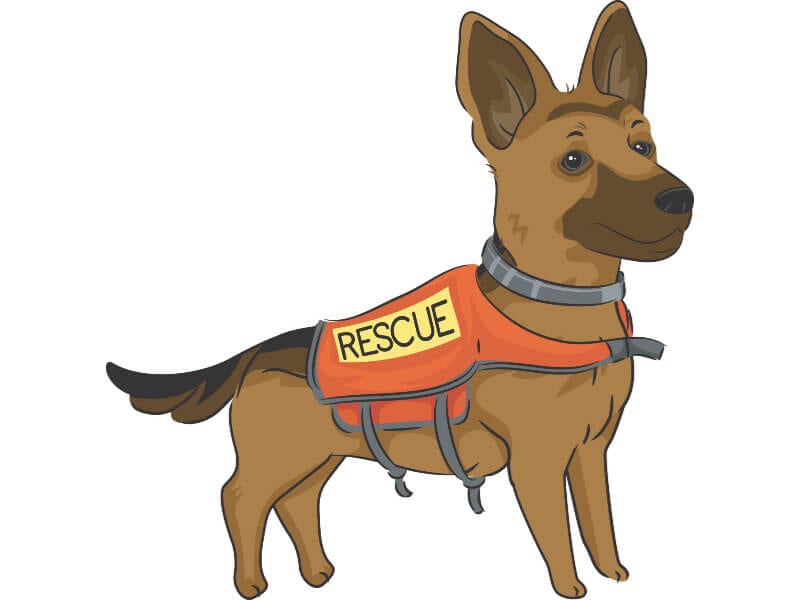 Many Rescue Organizations are registered as 501c(3) charities in the state they operate in.
A good rescue organization will require an application and interview process to ensure a good match between dog and new owner.
Expect to pay an adoption fee to help offset the cost of food and medical bills the organization fronted to care for the dogs they take in.
The fee is tax-deductible and it's a small price to pay knowing you are providing a forever home for a dog in need and gaining a loyal and devoted best friend.
Need to rehome your German Shepherd or know someone who does? Look into a rescue organization who will do their best to transition your dog to a new family.
Below are German Shepherd Rescues located in the United States to make your search as easy as possible.
Alabama
Alaska
Arizona
Arkansas
California
Colorado
Connecticut
Delaware
District of Columbia
Florida
Georgia
Hawaii
Idaho
Illinois
Indiana
Iowa
Kansas
Kentucky
Louisiana
Maine
Maryland
Massachusetts
Michigan
Minnesota
Mississippi
Missouri
Montana
Nebraska
Nevada
New Hampshire
New Jersey
New Mexico
New York
North Carolina
North Dakota
Ohio
Oklahoma
Oregon
Pennsylvania
Rhode Island
South Carolina
South Dakota
Tennessee
Texas
Utah
Vermont
Virginia
Washington
Wisconsin
Wyoming
Rescue Organizations that Specialize in White German Shepherds