Not only have you done a good deed by rescuing a dog in need, but you have also just brought home a 90 pound German Shepherd full of love, affection, and loyalty.
She didn't understand soft surfaces when we first got her, and now she loves her bed.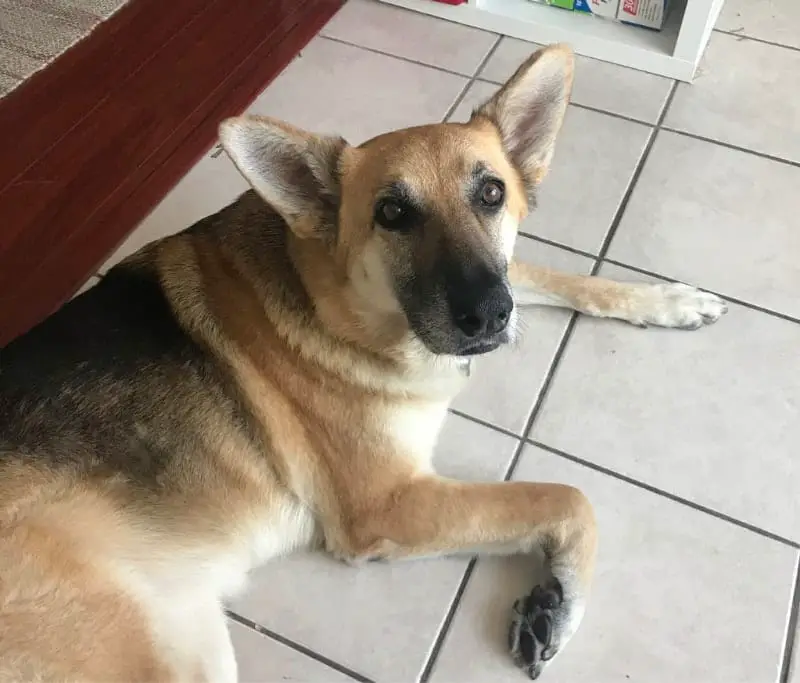 With a face like this, who could resist?
Read more: http://imgur.com/gallery/KxwYQPf